Exorcist is a 4-star Mage Class card. Its card rarity is Rare.
Attributes at Level 1
Edit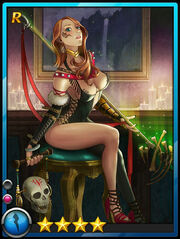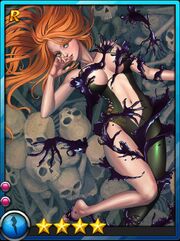 Exorcist+
Edit
Evolution
Edit
Exorcist is the result of combining Magician+++ and Pirate+++.
Exorcist can be combined with Exorcist to get Exorcist+.
Exorcist+ can be combined with Devil Hunter+ to get Hell Raider.
"I can see things that others can't see. Silent evil spirits are far more dangerous than big monsters."- Exorcist
"See these evil spirits? I can spare their lives and make them my faithful slaves." - Exorcist+